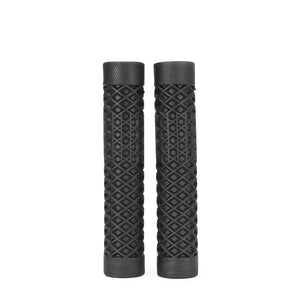 Cult X Vans Grips
The guys over at Cult started to wonder if the classic waffle pattern on their Vans shoes would be as comfy on their hands as it was on their feet.
And thus the Cult X Vans Waffle Grip was created.
The grip was designed by Cult and sent to ODI for production.

Using their proprietary rubber compound, Cult have created a grip that has become as much of a classic as a pair of Vans.
Proudly made in the USA by ODI
Length: 143mm